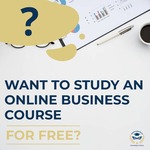 Edmund Barton College (RTO#90768) has some new free, online courses available as part of the NSW Government Summer Skills program.
Whether you are interested in brushing up on your customer service skills or learning the essential skills to produce documents and presentations, these courses are created to give you the perfect boost to your CV and are exactly what employers are looking for!
Are you eligible?
Are you 16-24?
Live or work in NSW?
An Australian citizen or permanent resident, an NZ citizen or holder of a humanitarian VISA
And no longer go to school?
Then Yes!
Courses Available:
(Enrolments Close: Friday, 26th November)
Learn Key Software Skills
Statement of Attainment in Business Administration (Design and Produce Presentations, Documents and Spreadsheets)
Learn how to design and produce digital documents such as presentations, documents, and spreadsheets.
Enrol Now – (Full value: $1330) COST: FREE
Statement of Attainment in Business Administration (Essential Skills: Email and Messaging)
Learn how to best use key office communication software such as email and messaging apps.
Enrol Now – (Full Value: $1020) COST: FREE
Customer Service Skills
Statement of Attainment in Customer Engagement (Introduction to Customer Service Skills)
Learn essential skills for working with customers that can be applied to any industry- eg hospitality, retail, office admin, call centres.
Enrol Now – (Full value: $1390) COST: FREE
Use our simple online enrolment form that should take just 5-10 mins to complete and then all of our courses are delivered 100% online as self-paced learning – study in your own time, whenever and wherever you want!
Not only are the courses all free, but they are also all accredited as Nationally Recognised Training that is recognised by other education providers and future employers. When you complete you will be issued a Statement of Attainment to show that you have successfully completed your course and the units completed can all be used towards any future accredited courses you might choose to study.
Enrolments close on 26th November 2021, and all studies must be commenced by 29th November 2021.