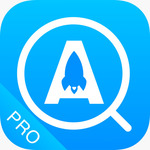 No IAPs, No Ads and No Data Collected.
This is particularly useful for iPads in launcher mode (type keywords in search ace and open websites in Safari or whatever default browser you use in split view).
Very useful for iPhone in one-handed mode. You can add your own websites and quickly search keywords there.
The default search engine can be changed to anything you like in-app settings. Supports YouTube PiP, skips ads after 5 ads and no ads during video playback.
Apple Watch integration.
This also has some URL schemes support for those interested in using it in Shortcuts.
Supports multiple languages (English, German, French, Italian, Spanish, Dutch, Swedish, Polish, Russian, Portuguese, Arabic, Chinese, Japanese, Korean)
Privacy policy (mentions zero data collection): https://linkbrowser.sakuraweb.com/privacy.html
Description from the app:
"Search Ace Pro" is a browser that has a SearchView allowing you to save your favourite SearchEngine, Websites, Apps.
It has better readability than Bookmarks, and it allows you to access the website swiftly.
It blocks advertisements, so it saves battery power and limits data usage. In addition, it has a strong search suggestion function.
WatchApp version helps you find words that are related to a specific word or phrase on your Apple Watch with ease. In addition, this watchapp enables you to quickly search for Wikipedia articles.
【 Features 】
• Quick Web Search
• Keyword search
• AdBlock + Tracking Protection
• Save battery and data
• Page navigation by FlickGesture