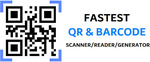 These two popular and highly rated apps are free for a limited time – grab them soon if you want them.
QR and Barcode Scanner PRO (No ads): https://play.google.com/store/apps/details?id=com.qrcode.bar…
From the website: Olympia Pro:
Olympia PRO has been awarded the "App of The Day" by MyAppFree ( https://app.myappfree.com/). It will be free to download from 14 to 16! Get MyAppFree to discover more offers and sales!"
A way to make your body More Handsome & good Looking!!
Are You Tired of Being Trying? Just Try 💪It One More Time with 'OLYMPIA'🏋‍♂.
You will not be disappointed.
Olympia Pro has been awarded the "App of The Day" by MyAppFree.
Olympia – Gym Workout & Fitness Trainer, It is Easy to use & Gym workouts planner in 2020.
Remember one☝ thing Exercise is King. Nutrition is Queen. Put them together and you've kingdom. Your are few seconds away to make your kingdom just Download Olympia Gym Workout and Fitness trainer to your phone and make your kingdom with us and get every health related content.
If you want to lose weight, get a flat tummy & strengthen your abdominal muscles, try our Workout plans and get a six pack while strengthening your core and toning your abs, with photos that show you how to perform each exercise.
The best exercises for regular people just like you and me, you can do a quick-fit workout anytime anywhere. Workout Plans has been designed very effectively to offer "maximum results with minimal investment".
With our Home Workouts which provides daily workout routines for all your main muscle groups. In just a few minutes a day, you can build muscles and keep fitness at home without having to go to the gym. No equipment or coach needed, all exercises can be performed with just your body weight.
The app has workouts for your 6⃣ abs, chest, 🦵🏻Legs, 💪Arms, Back/Lats, Shoulders and butt as well as full body workouts. All the workouts Plans are designed by experts. so there's no need to pay anywhere online to see workouts. All you need one that is Olympia. Even though it just takes a few minutes a day, it can effectively tone your muscles and help you get six pack abs at home.
The warm-up and stretching routines are designed to make sure you exercise in a scientific way. With animations and video guidance for each exercise, you can make sure you use the right form during each exercise.
Stick with our workouts, and you will notice a change in your body in just a few short weeks.
★ ✓Top features✓
✓ *Warm-up and stretching routines
✓ *Records training progress
✓ *Effective Workout Routines to help you achieve your goal
✓ *Customize your workout reminders
✓ *Detailed video, animation and Photos guides
✓ *Lose weight with a personal trainer
✓ *Gain Weight with our workout plans
✓ *BMI
✓ *BMR
✓ *Stop Watch
✓ *Timer
✓ *Food Diets
✓ * Daily Water Intake
✓ *Motivational Quotes by the great bodybuilders in the history of bodybuilding
✓ *Workout Routines of some Great personality, celebrity
✓ *Download 👉 Olympia – Gym Workout & Fitness Trainer👈 to achieve your goals what ever you want to loose weight , build muscles, gain mass, or fitness etc.
✓ * Stay tuned🤘 for more interested features
✓ *✓ *✓ *✓ *✓ *✓ *✓ *✓ *✓ *✓ *✓ *✓ *✓ *✓ *✓ *✓ *✓ *✓ *✓ *✓ *✓ *
● Stay Fit.
From the website: QR and Barcode Scanner:
SuperB Scanner PRO – QR and Barcode Scanner, one of the fastest and safest QR and Barcode Scanner app in the Google play market and is essential for every Android Device! It's not only limited to scanning but you can also use it to create QR/Barcodes.
How to scan (Simple User Guide)?
To scan any QR code or barcode, simple open the application and align the code. QR Code reader will automatically recognize it.
SuperB Scanner (QR and Barcode Scanner) Features:
► All-in-one Scanner and Generator App: Scan all types of QR code and Barcode (1D & 2D code types) and generate different types of QR Codes & barcodes with this QR Code generator/barcode generator.
► Instant Scan.
► Simple and easy to use.
► No Ads.
► Flashlight: Flashlight supported for low light environment.
► History: History is auto saved for all generated or scanned QRCode and Barcodes.
► WiFi QR code supported: Auto connect to WiFi hotspot without password.
"SuperB Scanner PRO – QR and Barcode Scanner" can scan and read all QR / barcode (all 1D & 2D code types) including text, URL, contact, ISBN, calendar, product, email, location, WiFi and many other formats. After scanning user is provided with only the relevant options for individual QR or Barcode type and can take appropriate action.
A must-have QR Code Scanner/QR Code Reader/QR Code Generator app for Android Device! Download now!
Scan product barcodes with QR and Barcode Scanner in shops and compare with online prices to save money.
Enjoy!