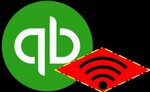 Some more great freebie courses for you. At time of posting they are free ( I got them myself) and showed at least one more day of free. Grab them as soon as you can if you want them as I get the feeling that the free period "suddenly" decreases sometimes when a lot of people grab the courses.
R Programming:For Data Science With Real Exercises Code: 66B8D2FC818C3E712A95
Complete Portuguese Course: Portuguese for Beginners Code: 282CA3A77444967ED1EC
Mind Maps Basics and Learning How to Learn with Mind Mapping Code: FORAMINDCOM
QuickBooks Online 2021 & 2020 Start to Finish Code: 03C7FC21AF58D45CF61E
Enjoy!