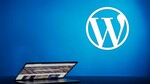 Some more useful and helpful courses for you. They all expire in 3 hours from posting so be quick to grab them if you want them. The courses are free at the time of posting. I just added them to my account myself.
Professional Adobe Photoshop CC Course With Advance Training Code: PHOTOSHOP_MASTER
WordPress for Beginners: Master WordPress Swiftly Code: HAPPYHOLIDAYS
Time Series Analysis and Forecasting using Python Code: TMSULYFR
Enjoy!