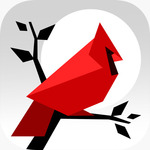 A few more freebies for your mobile devices. All of them are highly rated. Only Note Recognition is for Android, the other apps are for iOS.
Note Recognition – Convert Music into Sheet Music: https://play.google.com/store/apps/details?id=fm.mystage.not…
Sleep Sounds: https://apps.apple.com/au/app/photophix/id1190758709
From the website: Sleep Sounds:
Sounds was recorded in most beautiful places around world.
All sounds recorded with high quality stereo condenser microphones and preamps. (besides generated sounds: white pink brown noises and binaural beats)
Additional features:
Auto off timer
Reliable alarm clock
Sounds:
white noise
pink noise
unicorn music box
teddy bear music box
ballerina music box
cat purring
morning forest
creek in forest
forest
tropical jungle with tree frogs
loro park
bonfire
heavy rain
heavy thunder
distant thunder
rain under umbrella
rain near window
light rain on street
rain on city street with traffic
sea with seagull
sand beach
baltic sea beach
underwater volcano
night sea
wind in open window
wind at the door
london train station
australian subway
moscow subway
chinese bus
highway
new york silent street
highway bridge
oscillating fan
3D printer
old radio tuning
old english clock
vacuum cleaner at work
wind chimes
gong 40″
gong 38″
binaural beat 1Hz lethargic
binaural beat 2Hz deep sleep
binaural beat 3Hz dreamless
binaural beat 4Hz drowsy
binaural beat 6Hz fantasy
binaural beat 8Hz relaxed
binaural beat 12Hz conscious
binaural beat 16Hz focus
binaural beat 24Hz active
Roscoff port
Amazon rainforest at night
Pazin, Istria (Croatia) at night
Eidar river (Iceland)
From the website: Cardinal Land:
Relaxing jigsaw puzzle game with an educational twist.
Very simple intuitive gameplay. Your task is to combine colorful animal image from pieces of different shapes. Also new surprising facts about the animal will appear, and you can share them with your friends!
Seven continents, more than 80 unique levels with beautiful animals. Playing the game you will not only have fun, but expand your knowledge about different creatures living on our planet.
Challenge your skills in Timer mode. To receive all stars you have to complete the task in 30 seconds. It seems impossible at first time, but then you will be wondered how your skills develop as you play.
Once you have solved a level you can share animal image to your Apple Watch and create unique watch face.
You will:
Find a peaceful and restful pastime for hours;
Sharpen your geometrical skills;
Advance your logical thinking and memory;
Know more about surrounding wildlife;
From the website: Note Recognition – Convert Music into Sheet Music:
"Note Recognition & Audio Speed Changer – Convert Music into Sheet Music" is a note detection & audio speed changer app that converts music into an alternative sheet music. It helps you learning new songs by displaying sheet music suggestions for the recorded audio and provides you the functionality to change the audio speed and slow down your recorded music ("audio slow motion"). It's perfect for musicians who want to write down their own songs or who want to learn new songs and don't know how to play them.
The note analyzer works with pitch detection and frequency analysis (like FFT Fast Fourier Transformation for example) and is perfect for musicians (especially vocal and guitar or piano players). The note analyzer listens to your music, analyzes it's pitch and converts your music back into an alternative sheet music. You can use it to detect the notes of your songs (note identification, the app helps you creating a transcription), validate the pitch of your voice, sing into the microphone and use it as a vocal trainer or to transcribe your songs while playing along with your guitar (or whichever instrument you are playing). And of course, you can also use the note recognition app as a simple audio / voice recorder.
This note detector won't extract 100% of the played notes but depending on the quality of the signal the note detection algorithm will do a good job and will give you useful sheet music suggests. Because the detector can't separate multiple instruments you will get the best results if just one instrument is playing simultaneously or if you record your voice without any background music. Also, you should place your phone in front of your instrument, your voice or your speakers to improve the detection quality.
Please note that the note recognition algorithm performs intense mathematical calculations and it will take some time to analyze your recorded audio.
To be fair, here's what this app is NOT able to do:
Chord recognition
This app has no specific chord recognition algorithm and therefore won't detect any chords! Don't play multiple notes simultaneously!
Separation of multiple instruments
The note recognition can't separate multiple instruments. If you record multiple instruments playing simultaneously you will get bad detection results!
Live note recognition
This app is not able to show you live note recognition results. Instead, it will take some time to perform the frequency analysis and show you the results.
Real sheet music
This app is not able to show you real sheet music. Instead, it works with an alternative sheet music displayed at the screenshots.
100% match percentage
This app won't detect 100% of the played notes and there will also be wrong detections. But depending on the quality of the input signal it will give you useful suggests!
The audio speed change functionality provides two music speed factors: 2x and 4x (as slow as normal). If you use this functionality, the note recognition app will zoom into the music score to make it easier for you. Mostly, it's recommended to change music speed if you want to analyze very fast songs because the sheet music gets illegible. Also, by changing the speed of your audio record you'll be able to identify very fast notes easy by ear.
Having bad note detection results sometimes? Try to open the settings and adjust the detail level at which it shall detect notes and convert music into notes.
The note detection was tested with guitar, piano and vocal but should work with every instrument as long as it plays notes above B1 (61,7 Hz) and convert music to sheet music.
Upcoming updates:
A web app where you can upload your analyzed sheet music, edit it and convert it into MIDI.
Enjoy!