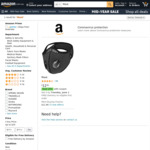 Nylon
Size of the dust mask is 13 x 6.7″, larger than others' mask, one size fits most adult with fastening.
Anti dust mask is shock-proof, can help u keep out the bridge of your nose the following part with plastic sheet fixed according to the person face design.
With unique ventilation design, a plurality of holes, excellent permeability, exhale, the valve of work out mask is opened without resistance, double air breathing valve, air resistance is smaller, smooth breathing.