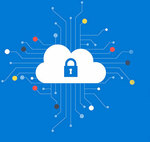 Microsoft Security Skills Bootcamp will bring together a best-in-class curriculum from global and local Microsoft experts as well as tailored localised content from cyber-training specialists.
You will get valuable product insights, chat directly with Microsoft Security and compliance experts and develop the skills needed to secure your future and the future of your organisation.
Covering everything from Zero Trust to learning how to accelerate alignment to Australian regulations and standards, this week will help you gain the skills to manage the most pressing security and compliance challenges in Australia today!
https://www.microsoft.com/en-au/cloud-training-events/securi…
Note: According to eventsau@microsoft.com, the discount is actually 100% hence free exam voucher
By the way, I also want to share the tip I got from a God-sent friend about listening to Mozart and binaural beats while studying because I have successfully passed two certification exams (both on my first attempt) utilising this method. I have been listening to the brain-boosting music from this YouTube channel: https://www.youtube.com/channel/UCt-OPv1UjXh_Nn61RJpI87A
Good luck and best wishes to all