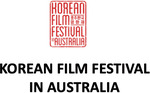 The Korean Film Festival 2020
OCT 29 to NOV 5
Welcome to our online film festival! For the first time ever, our full program is available to stream to anyone, anywhere in Australia for free. So sit back, relax and enjoy the best from our festival all from the comfort of your couch.
Need to make an account. – But the link isn't open yet, it'll be up and running around 29/10.
Important – Like irl you need to be on time-ish but there's a 30min window before lock out. "Rented films are available to watch during festival set hours, remember your screening times and begin streaming your film within the allotted time frame! Films are open to stream within 30minutes from its scheduled time."